EVENTS

UPCOMING FALL EVENTS
For more than 15 years, clients who love good food and want a beautiful home
have been attending events and classes at Holbrook Cottage.
Join us this Spring and see why Holbrook Cottage is their "favorite store."
FARM STAND
Apples • Fresh Pressed Apple Cider
Apple Cider Donuts • Freshly Baked Apple Pies

Place your order by emailing hcinc1253@aol.com
or call us at 914-944-0734.
Delivery: $5. Weekly delivery is available for sign up.
Thursdays, Fridays & Saturdays
ALL IN BRIARCLIFF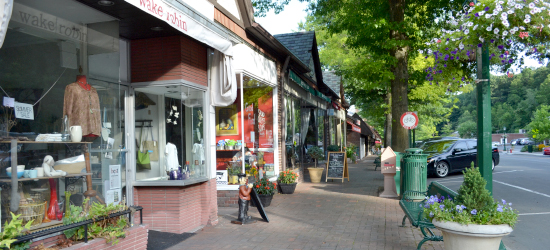 Shop everyday in the Village and find all you need.

Did you ever count all the "things" you can find in Briarcliff?
"VBM Quartet" collaborates on a video, "All in Briarcliff,"
that illustrates the breadth of assortment of high quality
merchandise you can find in our Village.
Dunkin Kehn • Holbrook Cottage • March • Posh Nails • Wondrous Things
HARVEST IN THE VILLAGE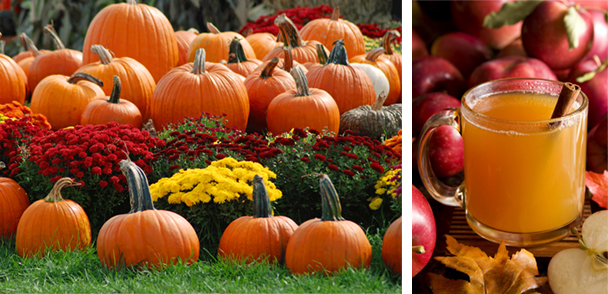 Rag a Muffin Parade • Window Painting • Trick or Treating
Open House at Holbrook Cottage
Donut Making • Floral Class •

Fall Tastings • Gift with Purchase
Drawing for Holiday Shopping Pass
Pass entitles you to 25% off all purchases for 3 months
PUMPKIN CENTERPIECE CLASS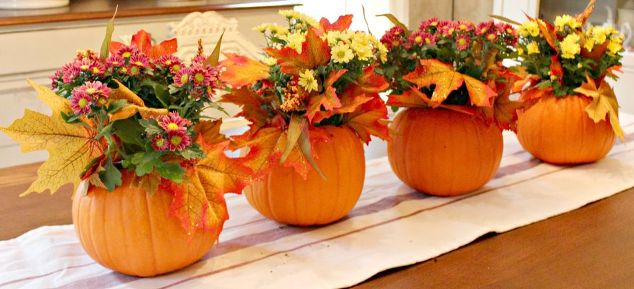 Thursday, October 19 at 9am & Monday, October 23 at 6pm
Make a festive Fall centerpiece with a pumpkin as your base.
Instructor: Love Wootten • Class size limited
Cost: $25 • Call 914-944-0734 to sign up now!

Friday, November 17 & Saturday, November 18
Visit three homes decorated for the Holidays:
Thanksgiving, Hanukkah and Christmas
This year is a walking tour among homes in Ossining
Enjoy High Tea at Tastefully Yours on Friday or Saturday at 1pm
Holiday Shopping and Champagne at Holbrook Cottage from 10am-6pm
A percentage of all sales will benefit the
Ossining Children's Center and Neighbors Link
SHOP FOR A CAUSE
Shop for a Cause begins on Wednesday, November 15
benefiting PEO Pleasantville.
Raise dollars for your organization. Plan a holiday shopping night
with spirits and fabulous hors d 'oeuvres.
Upcoming Events:
Nov. 29: Women's Association of Presbyterian Church - Mt. Kisco
Nov. 30: Westchester Institute of Human Development
Dec. 4: Briarcliff Manor Garden Club
Dec. 6: TWIGS - Supporters of Northern Westchester Hospital
Dec. 7: 4 Jake
ALL IN BRIARCLIFF IN DECEMBER
Participating Stores:
Dunkin Kehn • Holbrook Cottage • March • Posh Nails • Wondrous Things
November 25: Shopping Day to benefit BMEF
December 2: Cookie Scavenger Hunt
December 9: Share the JOY with Ossining Food Pantry
Donate $5 and All in Briarcliff Merchants will match your donation
December 16: Caroling up and down Pleasantville Road
December 23: Happy Holiday Shopping